Get the Best Results with Mahabir Constructions' Expert Turnkey Construction Company in Noida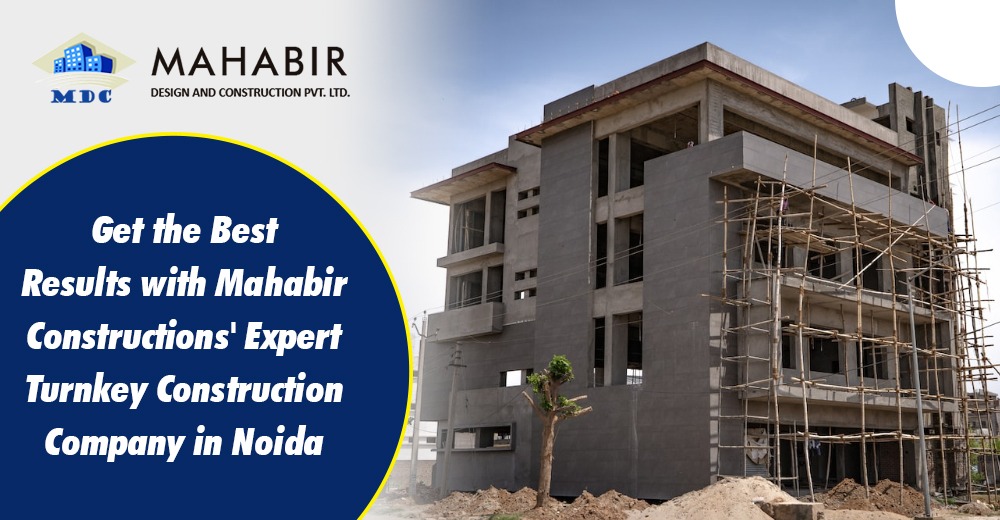 At Mahabir Constructions, we strive to deliver the highest quality turnkey construction services. Mahabir has a wealth of expertise in the field and is knowledgeable about the challenges that come with civil engineering and building projects. The skilled members of our team at Mahabir are committed to offering dependable and creative solutions to satisfy the demands of our customers. Our top-class construction services including project management, design, engineering, procurement, construction, and project delivery are what make us a Turnkey Construction Company in Noida. To guarantee that every endeavour is finished to the utmost criteria, we use innovative technologies and sophisticated building methods.

Benefits of Working with a Professional Turnkey Construction Company

At Mahabir Constructions, we understand the importance of having a seasoned professional oversee the entire construction process. You may be sure that working with us will lead to the greatest outcomes. Here are some advantages of working with an experienced turnkey building enterprise:
Peace of Mind: With a qualified team of construction professionals, you can rest assured that your project will be completed on time and to your exact specifications. 
Cost-Effective Solutions: Our team of experts will provide you with the most cost-effective solutions for your project.
Quality Workmanship: Our professionals are highly skilled and experienced, and they will ensure that your project is completed to the highest standards.
Expert Advice: Our team of experts will provide you with valuable advice and guidance throughout the construction process.
You can rely on Mahabir Constructions to deliver outstanding outcomes once you opt to engage with them. With us, by your side you can be confident that the work will be finished promptly and per the highest possible standard thanks to our staff of skilled specialists who will give you top-notch service. 

Reasons to Choose Mahabir Constructions as Your Turnkey Construction Company in Noida

Our crew of experts has decades of knowledge of the building industry and can provide exceptional building solutions at reasonable costs. Here are some of the reasons why you should choose Mahabir Constructions as your turnkey construction partner:
At Mahabir, We offer wide-ranging services to meet all your construction desires. From planning and designing to material procurement and installation, our team of experts is capable of completing the entire job from start to finish.
We use only the highest quality materials to ensure that the structures we build are strong and durable. 
We have a team of experienced and skilled engineers and technicians who are knowledgeable in all aspects of construction. 
We understand the importance of timely delivery and we strive to complete our projects within the given time frame.
We're dedicated to offering first-rate service to our clients, and we're always here to respond to whatever inquiries you might have.
We seek to provide you with the most efficient use of your money by offering affordable rates on our services.

At Mahabir Constructions, our mission is to provide high-quality construction services and ensure complete customer satisfaction. Our professionals understand the importance of completing the project within the budget and sticking to schedule.

Why Mahabir is the foremost choice

At Mahabir Constructions, Turnkey Construction Company in Noida we are committed to providing superior turnkey construction services of the highest quality and value. To ensure that every project is finished to the greatest criteria and that our customer is entirely pleased with the outcomes, our dedicated group of specialists works relentlessly. We work hard to deliver an unprecedented standard of workmanship and great client service.