What Makes Mahabir a Top Construction Company in Noida?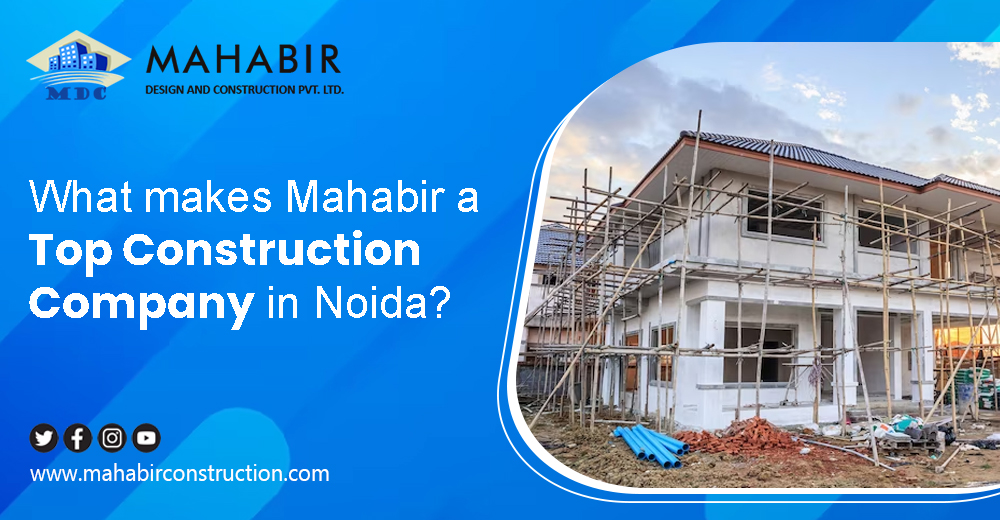 Noida, also known as New Okhla Industrial Development Authority, is a city in India's National Capital Region that is experiencing fast growth. There is a significant demand for construction operations in the area because it is a centre for the electronics and information technology industries.
Numerous projects, including residential, commercial, and industrial ones, are under construction in Noida. Large national and international construction organizations, as well as numerous local contractors, make up the Noida construction sector. Mahabir is one of the top construction companies in noida, with years of experience in commercial and residential construction. Mahabir has a team of professionals who are experts in carrying out construction projects of any scale with ease.
Things that make Mahabir a top construction company in Noida.
➢ •Experience and knowledge: Mahabir having years of experience have acquired the skills, knowledge, and experience needed to finish projects on schedule and to a high standard.
•➢ Work product quality: Professionals of Mahabir make sure that every project they work on is finished to the highest standard possible and that the best tools and methods are used.
•➢ Reputation: Mahabir has an excellent reputation for completing projects on schedule, under budget, and of the greatest quality will be held by a top construction company.
•➢ Customer satisfaction: At Mahabir, we focus on providing our customers with the best possible constructional solutions. This involves paying attention to the demands of the clients and developing personalized solutions to address those needs.
➢ •Innovation: Mahabir always attempts to enhance its procedures and methods which help us in succeeding more than that is uninspired and resistant to change.
Services at Mahabir
Mahabir provides its customers with a wide range of services. Our services consist of:
➢ Residential building construction: Mahabir offers assistance with the building of homes, apartments, and other types of residential structures.
➢ Commercial construction: Mahabir presents supreme construction of commercial structures including hotels, office buildings, and shopping centres.
➢ Industrial construction: Mahabir provides its services for the building of commercial structures including factories, warehouses, and distribution centres.
➢ Project Management: Mahabir offers project management services to supervise and guarantee the timely and economical completion of construction projects.
➢ Renovation and modification: Mahabir provides renovation and remodelling services, including interior design and structural modifications, for existing buildings.
Why Mahabir is the best choice
Mahabir is the greatest house builder's contractor in Noida since it allows you the freedom to understand the insights of your projects and express your thoughts accordingly. The Mahabir team continually works devotedly and passionately to make your dream project stand out. Choosing Mahabir, the top construction company in Noida assists you to ensure that your project is finished on schedule, on budget, and to the greatest possible standards.